---
Dr. Hohuan In The News
We Are Moving!
Renovations are taking place and a brand new state of the art facial plastics and head and neck clinic will be opening May 2017.
New office address:
2270 S Ridgeview Drive
Suite 128
Yuma, AZ 85364
Beginning April 17, 2017 please call our main Yuma Line to schedule appointments beginning in May
New office Number:
(928) 723-3004
ALL PATIENTS IN SOUTHERN CALIFORNIA AND PHOENIX/SCOTTSDALE SHOULD CALL
(858) 634-9202 NUMBER
---
Dr. David Hohuan was interviewed by the local news for an exclusive on botox/fillers/plastic surgery in context of medical tourism/border medicine.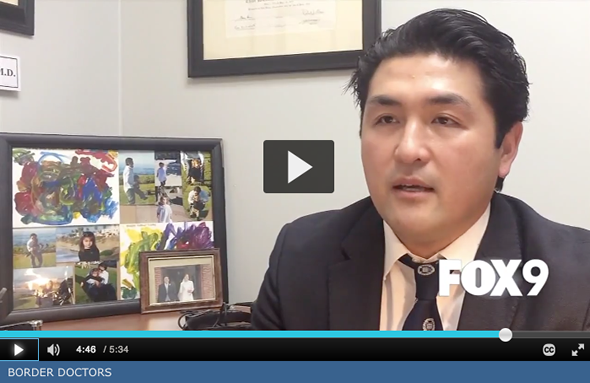 Board certified plastic surgeon in Yuma, David Hohuan says that cosmetic surgery like Botox and fillers have been vastly popular due to evolving acceptance worldwide and the fact that they have little to no downtime with noticeable results. Not all fillers in Mexico are FDA approved and because of that, there are many unsuccessful procedures done.
Hohuan says, "One of the things patients have to be careful of, is getting Botox or fillers that are not from the manufacturer, it might be expired or diluted with something else so the effect will not be as potent and will not last a long." He also adds that he's fixed botched procedures from patients that have had work done in Mexico before. Hohuan says, "I've had quite a few patients who have gone to Mexico, to receive some cosmetic facial plastic surgery and they've come back to me because they've either been disfigured in some type of way or they need revision surgery." 
Read the full Story and watch the Video Interview
Dr. David Hohuan is proud to announce the launch of his new practice website. Please check back soon for any website updates and Specials.
---
Patient Resources
What You Need to Know About Your Visit